Custom Instructions
🌈Customizable colors:
🌈Our toys usually can be custom Solid color、Marble color, Fade color、Split color、Covered Color. Due to the different Characteristics of the toys, the style of customization could vary. You could check the specific custom style and color card on the product page. 
🎨 Here is the Customization Process, please read it before ordering. (Customization Process)


🌈For more customization information, please check this: Color Effects Guide
💪Customizable firmness :
💪They come in three varieties of firmness: Soft, Medium, and Hard. Choosing one of these options means that the entire toy will be custom in a single hardness. We ship firmness: Medium by default. If you want to choose another firmness, please note when placing your order.
Note that some products cannot be customized for firmness, please pay attention to the description of the link.

Soft: 5 Firmness
Texture: Elastic, Soft, Good touch 



Medium: 7 Firmness
Texture: Between soft and firm, with a muscular feel 



Hard: 9 Firmness
Texture: Quickly rebounds, obvious muscle tenacity  
Due to the different shapes of the products, the embodiment of firmness may also vary. Data for reference only.
KINDLY REMIND: Some models such as CONOLA, and NECRONS will have difficulty remaining upright on their own in HARD firmness.
Multi-column
Soft Firmness
"Soft" (5 Firmness) is the most yielding firmness level of the Nothosaur toys. It compresses and bends easily, and it is difficult for a slender shaft toy of this firmness to stay upright.
Medium Firmness
"Medium"(7 Firmness) is more difficult to compress than 5firmness. Toys of thisfirmnessdo not bend as much, most models are more stable than the soft ones, but some top-heavy models still struggle to stand.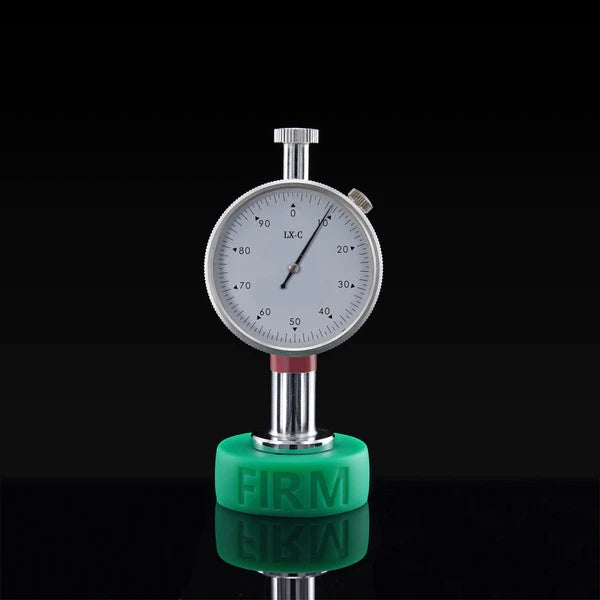 Hard Firmness
"Hard"(9 Firmness) is the hardestfirmnesslevel of Nothosaur toys, and the toys with 9firmnessare the most difficult to compress. It springs back to its original shape very quickly when released.